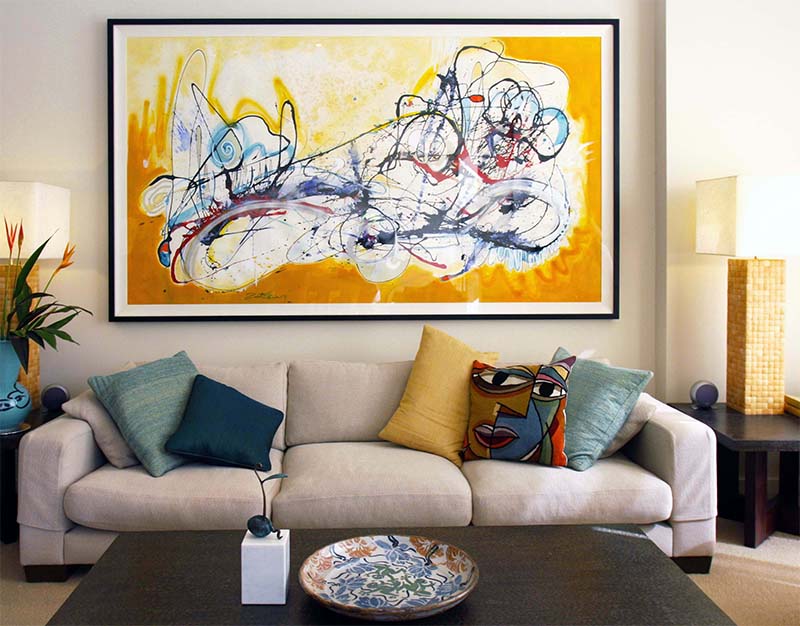 Commissions are a wonderful way to purchase art. It is an exciting experience for both the client and the artist. Zoe will begin the process by meeting the client where possible and finding out about colour, subject matter and if they have seen previous work etc. Then measuring up to size of the commission takes place.
Zoe then paints two images.
Step 1
A meet and greet with the client then a contract is signed for the agreed sum (either with the cost of framing added or if the client wishes to frame themselves the cost excluding framing ) and a 10% non refundable fee is then paid.
Step 2
2 paintings are produced and a viewing of the work is booked for the client to express response to colour and any other concerns etc. At this time the client usually prefers one work over the other. Zoe then proceeds with the final phase of completion.
Step 3
A final viewing is booked before committing to framing. Framing can take up to 3 weeks depending on the size of work. Zoe uses the service of her professional framers who then will deliver the work on final payment . Professional hangers can be recommended to hang the work (this is not included in the contract price and is at the cost of the client).
This process also includes Bronze sculptures which can be viewed in their wax raw state before casting in a choice of metals and finishes.
Please contact Zoe Ellenberg for that personal one to one art work experience and unique result.